The iOS Design Lab is designed to be a one-year cohort-based experience around solving community challenges through app development. Michigan State University has worked with Apple to envision a process focused on three pillars: creating products that matter to you, sharing your expertise with others, and impacting the community around you.
In the iOS Design Lab, you learn to harness the power of creativity to prototype and test your ideas while learning the basics of Swift and iOS platforms. We cover fundamentals of coding, design and marketing for app development, as well as basics of project management and design thinking.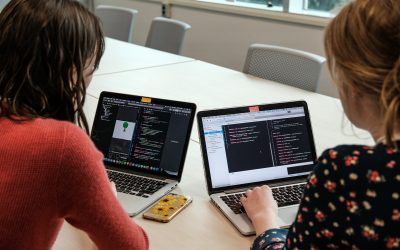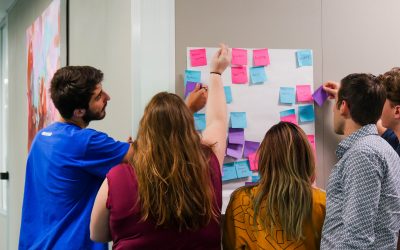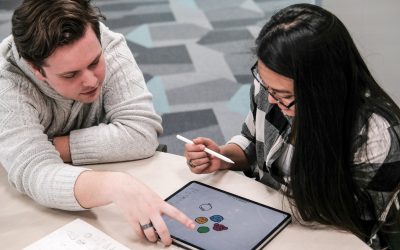 The iOS Design Lab is a space to collaborate with students from majors all around campus. You get to work with a diverse team on real-world problems and create apps to solve them, while having the unique opportunity to interact with and learn from Apple representatives, and other partners on campus and in the industry.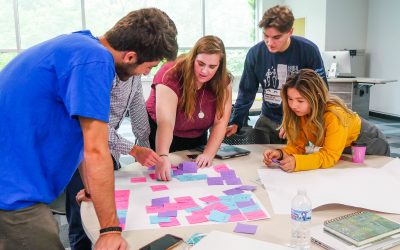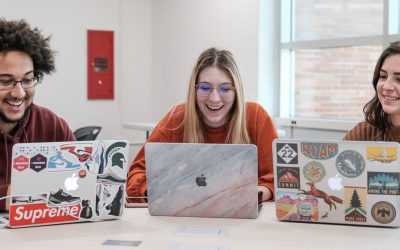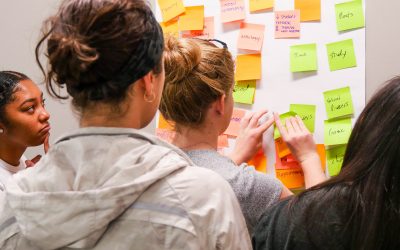 One of the main goals of the iOS Design Lab is to generate ideas for apps that will impact the community. By building relationships with new partners on and beyond campus, you get to apply the lessons you learn in the lab to make a long-lasting difference with your ideas.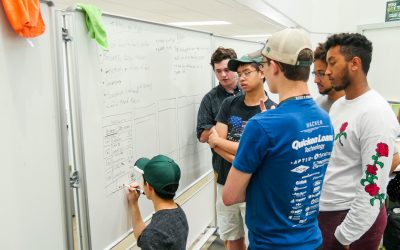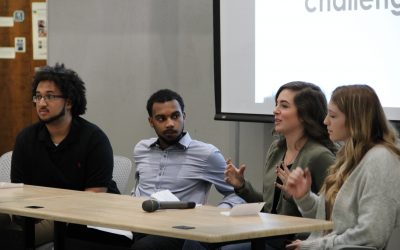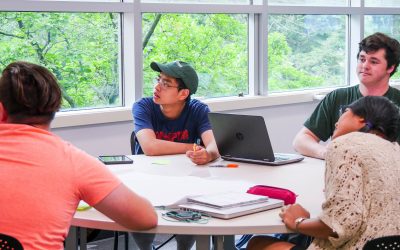 The Design Lab is a great opportunity to collaborate across majors, gain valuable experiences, and build a supportive network.
The iOS Design Lab shows that I am actively trying to expand my skillsets and improve my current ones outside of the classroom.
The Lab gave me experiences that are essential to success in my future career by applying techniques I've learned in class.
Join over a million people
We are looking for a new cohort of motivated individuals to participate in the iOS Design Lab for the year 2020-2021. We are scouting campus for passionate and creative individuals with rich backgrounds. No prior coding knowledge or Apple device is necessary: We are looking for problem-solvers who are not afraid of tackling the world's toughest challenges.
Students will signup for WRA491_740 for both the fall and spring semesters.
The MSU iOS Design Lab if officially affiliated with both the Experience Architecture major and the Entrepreneurship minor. 
The Bachelor of Arts degree in Experience Architecture (XA) is a cutting-edge, interdisciplinary major in the College of Arts & Letters at Michigan State University. Students studying XA are forward-thinkers and are interested in gaining advanced skills in architecting or designing experiences for people in digital and physical environments.
The Burgess Institute for Entrepreneurship & Innovation empowers students to learn through action by providing programs, courses, and resources to foster an entrepreneurial mindset, develop empathy, and create new ventures. Our program is designed to prime students to embrace failure mindfully, explore unknowns, and develop skills that matter.